TAILGATE AND CHILI SUPPER! Come out to the Panther Den tomorrow night at 5pm and join us for tailgating and the Lady Panther Softball Chili Supper! Bring your baggo boards, footballs, and let's have some fun before we cheer on the Panthers in the Battle of the Little Red.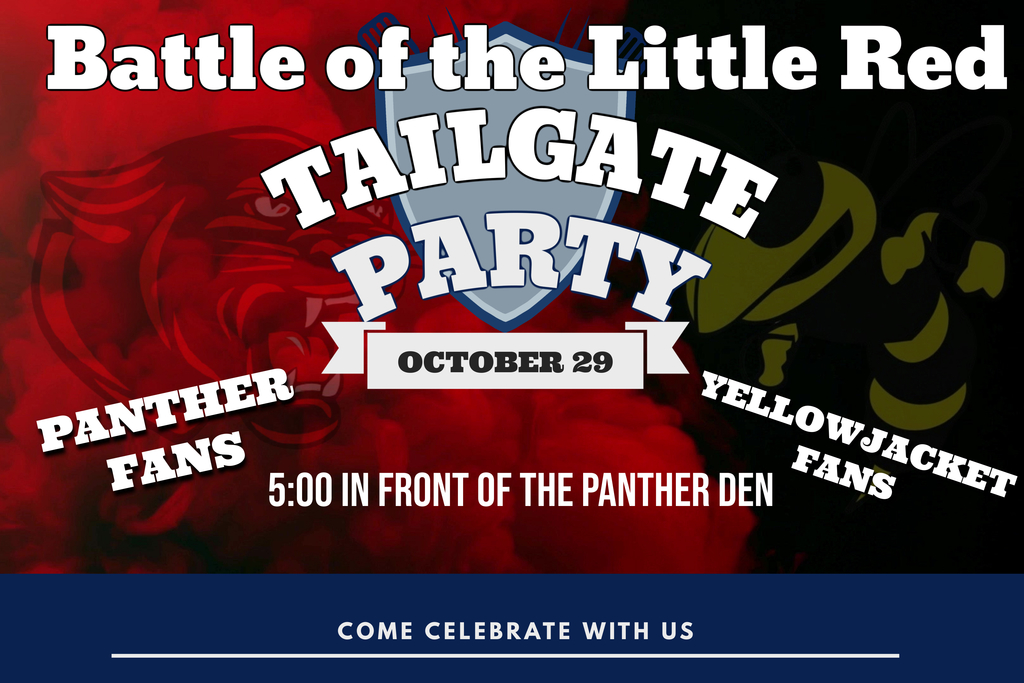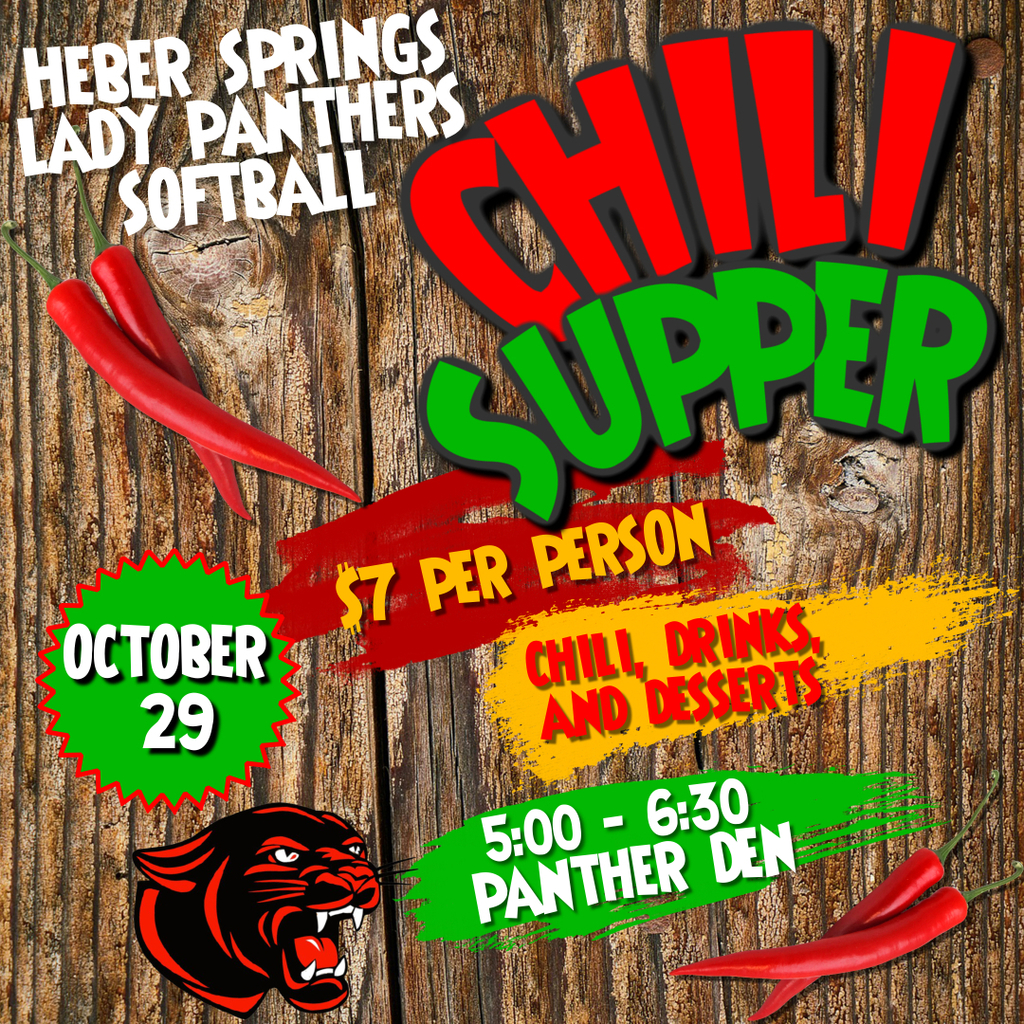 Final day to bring in your donations for Fight Like A Kid. Donations will be accepted up at Heber Springs Schools until 3pm TODAY!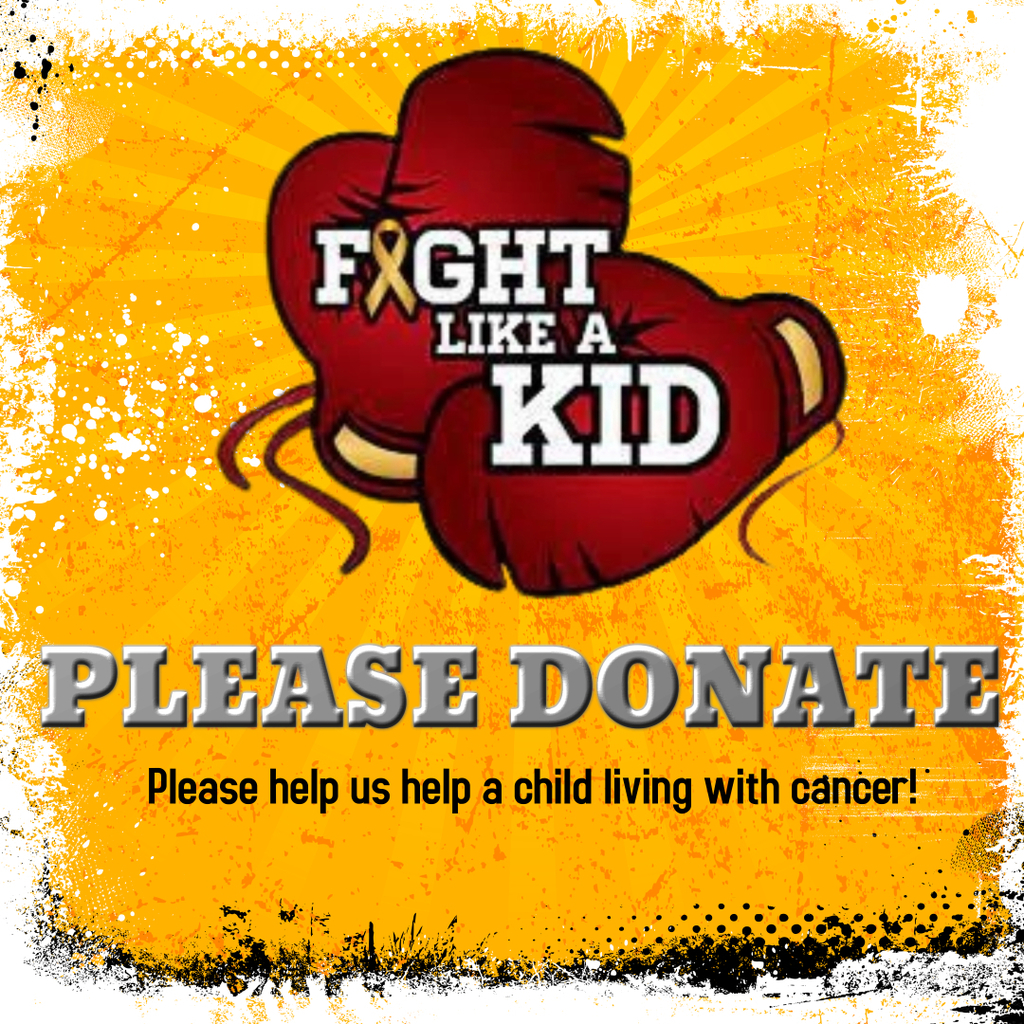 Battle of the Little Red shirts are in!!! If you placed an order, please come pick up your shirt in the Central Office TODAY or TOMORROW by 4pm.

Congratulations to our Cross Country teams! Sr Boys-Conference Champions Sr Girls, Jr Girls, and Jr Boys - Conference Runner-up Freshman Wade Harris Jr Boys Champion

92 items....that is what was brought up to the schools this morning for our Stuff the Bus competition. We definitely will need more to help out our community and to win the Community Impact Award. Just think, if every student at Heber Springs Schools brought ONE item...that would be over 1500 items. TOMORROW IS THE LAST DAY!!! Please help us out and bring non-perishable food items by 3:30!

TODAY IS THE DAY Today is the first day of STUFF THE BUS! Bring your non-perishable food items up to the school TODAY or TOMORROW and help us STUFF THE BUS and win the Community Impact Award!

School Picture Day (and Senior retakes) is TOMORROW WINGARD.INTER-STATE.COM Order codes are as follows: Elementary: 60740FA Middle: 60741FA High: 60740JA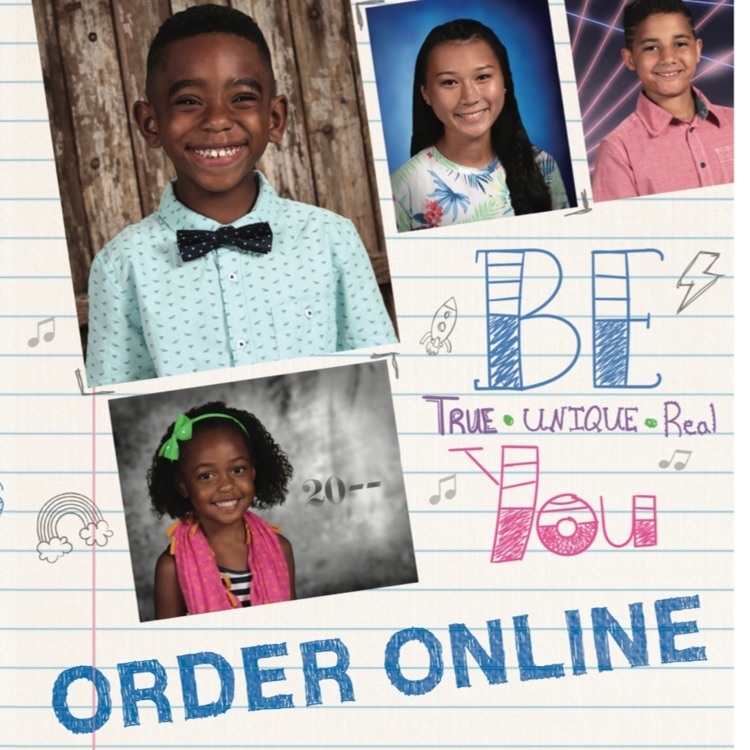 Even though TONIGHT is Homecoming, we are thinking about Battle of the Little Red (which is next week). Please remember that we are taking donations for Fight Like a Kid up until Oct. 28th. You have several ways to donate: 1. Your child can bring the donation to school and place it in their Grade Level bucket to help their grade level win a pizza party. 2. You can bring a donation up to the school and choose which grade level to donate to. 3. You can bring your donation to the Homecoming game TONIGHT and place it in our donation bucket! (this will not go to a grade level...just to the overall total amount collected) Please donate if you can...we want to help a child living with this awful disease called cancer have some joy in their life!!!!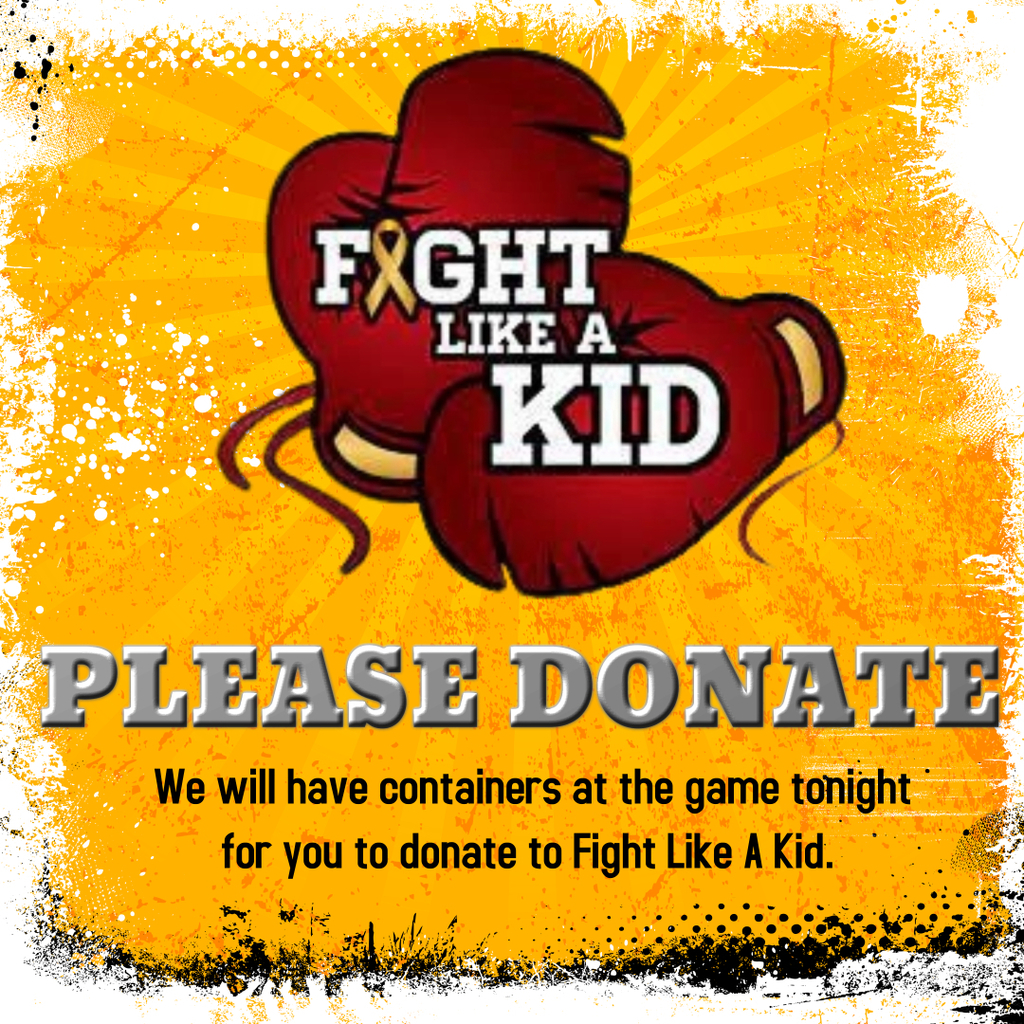 Here's a look at today's Homecoming Day activities...please don't forget there is an EARLY OUT for all students TODAY at 1:20pm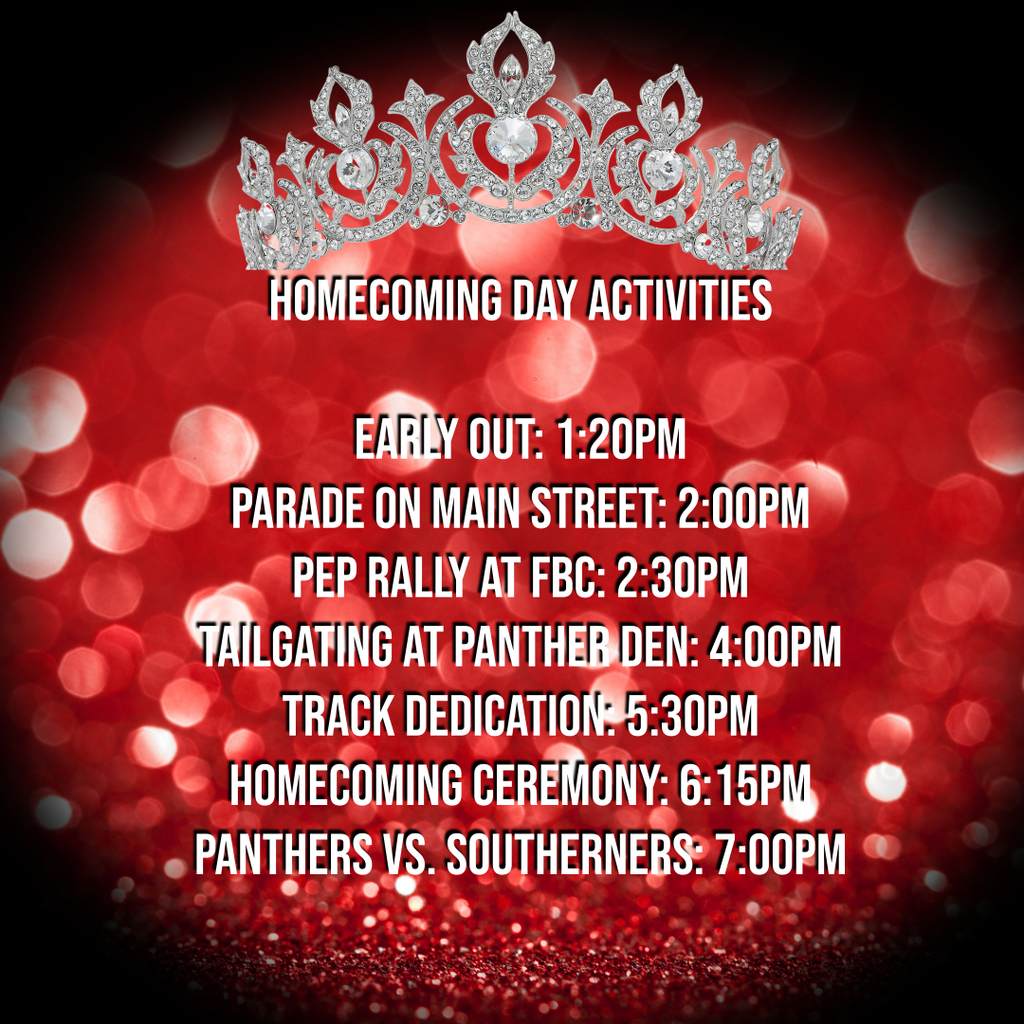 Not sure if you heard the news…

The Scholastic Book Fair begins NEXT WEEK! October 25 - 29 7:45am - 3:45pm HSES Library Bring a Friend Breakfast Oct. 27th 7:30am - 8:30am $2.50 per adult Family Night Oct. 28th 3:45pm - 6:00pm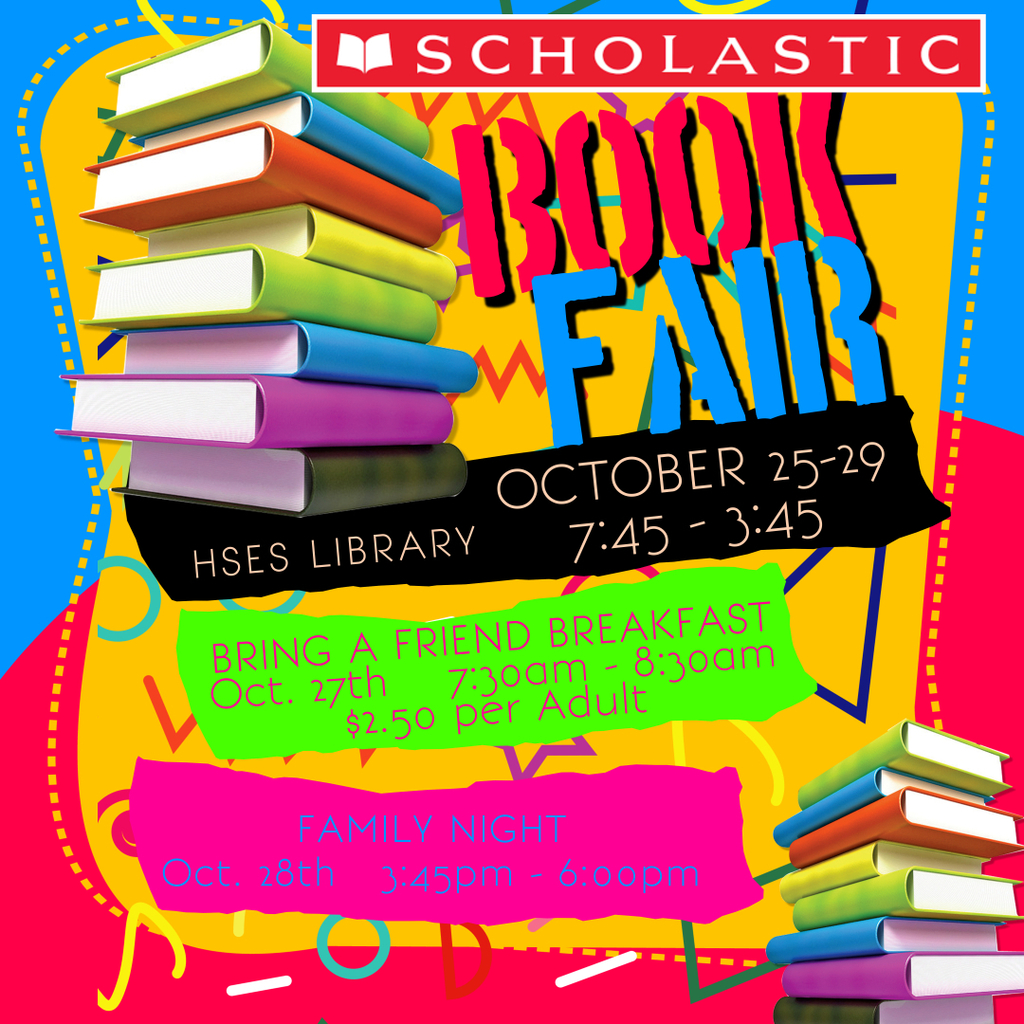 Heber Springs Lady Panthers Softball will host a Chili Supper on Friday, October 29th in the Panther Den from 5:00pm - 6:30pm. Cost is $7 per person and that includes chili, drink, and dessert. Come out before the Battle of the Little Red and support these amazing athletes! Contact Coach Dusty West for more information:
dusty.west@hssd.k12.ar.us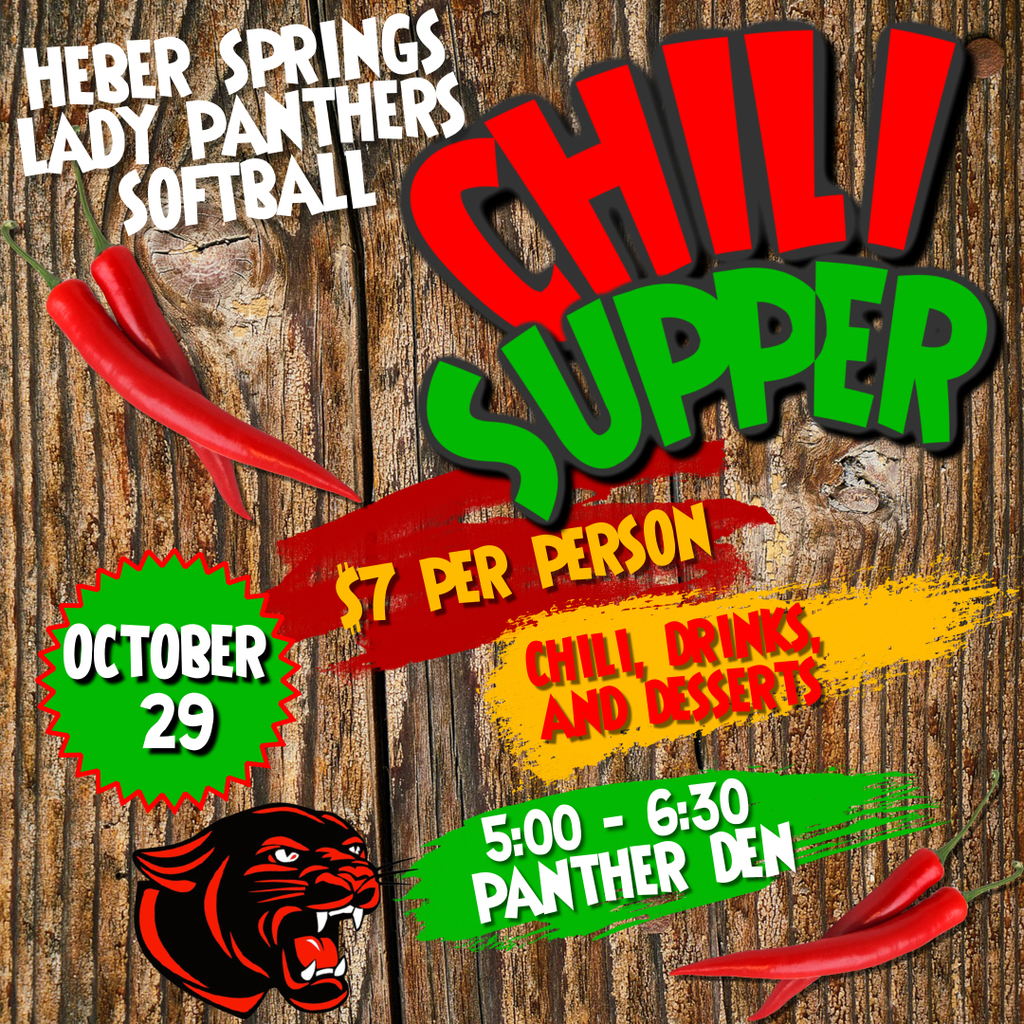 Heber Springs Athletics will be hosting a Little Dribblers program for students in grades K-3. To sign up or for more information, please click the link:
https://bit.ly/3DZ6F4X

School Picture Day is Tuesday, October 26th at Heber Springs Schools. This is the day that ALL students and staff will take their picture for the school yearbook. Seniors...if you missed picture day in August...THIS IS ALSO THE DATE FOR YOUR MAKEUP PICTURES. If you are wanting to order pictures, please do so online at WINGARD.INTER-STATE.COM Order codes are as follows: Elementary: 60740FA Middle: 670741FA High: 60740JA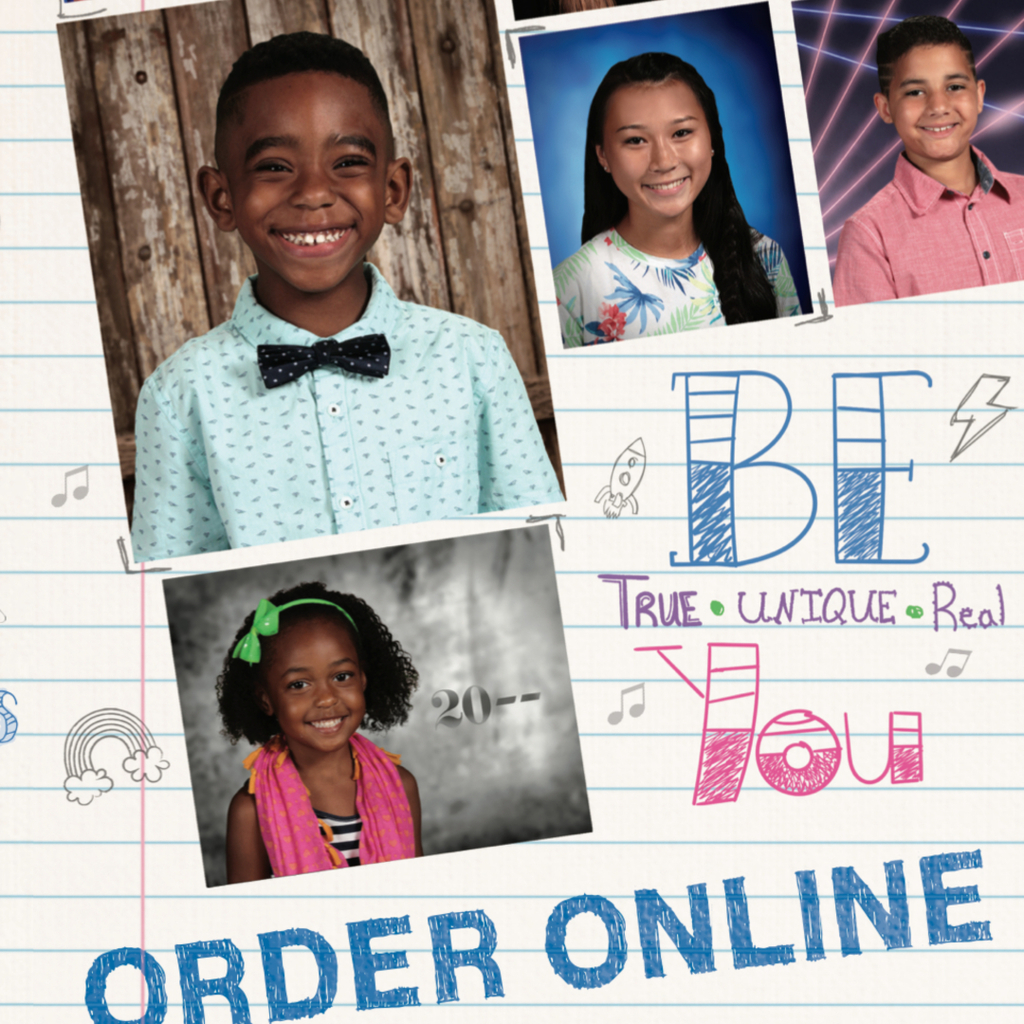 Heber Springs High School has extra yearbooks available from the 2020-2021 school year. If you are needing to purchase one (remember this is LAST YEAR'S yearbook)...please contact Heber Springs High School at 501-362-3141 or email Kelsi Riley at
kelsi.riley@hssd.k12.ar.us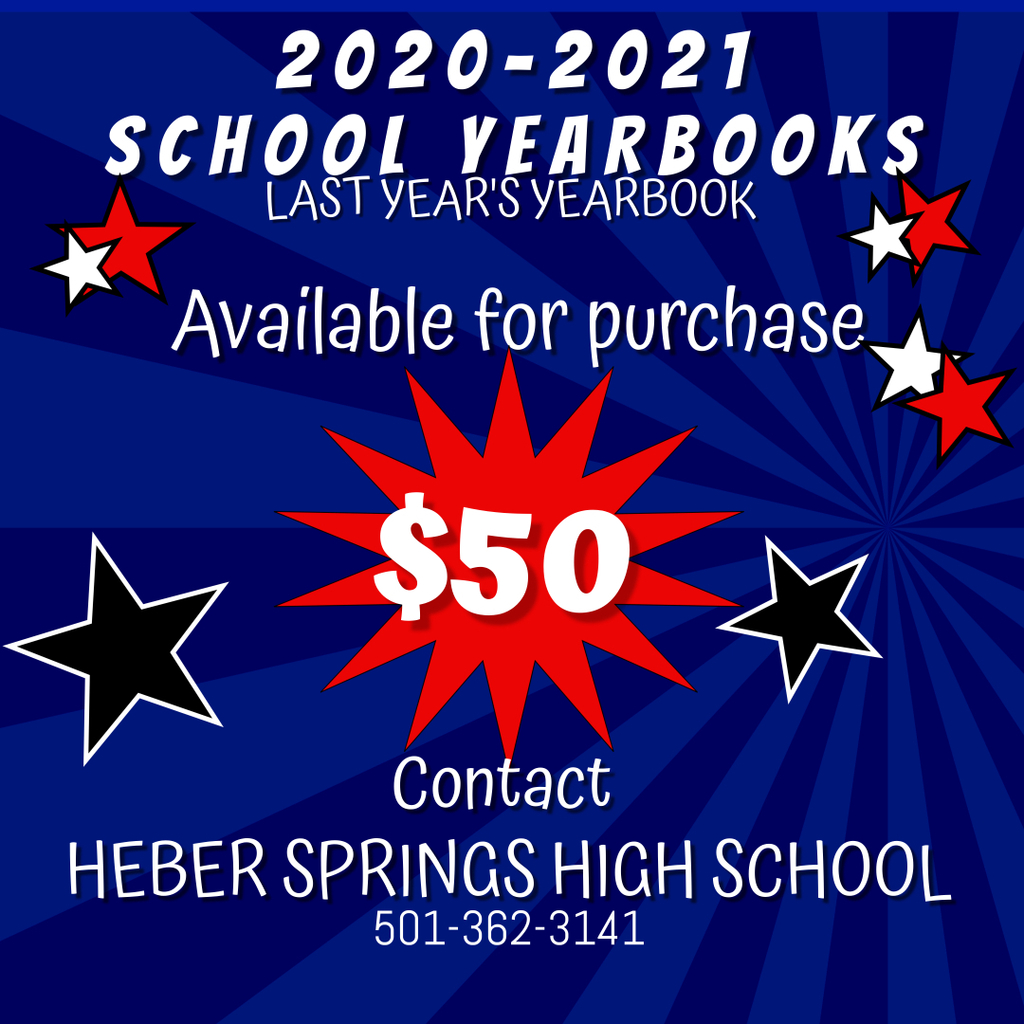 Please join us Friday, October 22nd at 5:30pm for the ribbon cutting and dedication ceremony of the Heber Springs High School track.

COMMUNITY PEP RALLY FOR BATTLE OF THE LITTLE RED Come join us at Cowboy Chevrolet next Tuesday!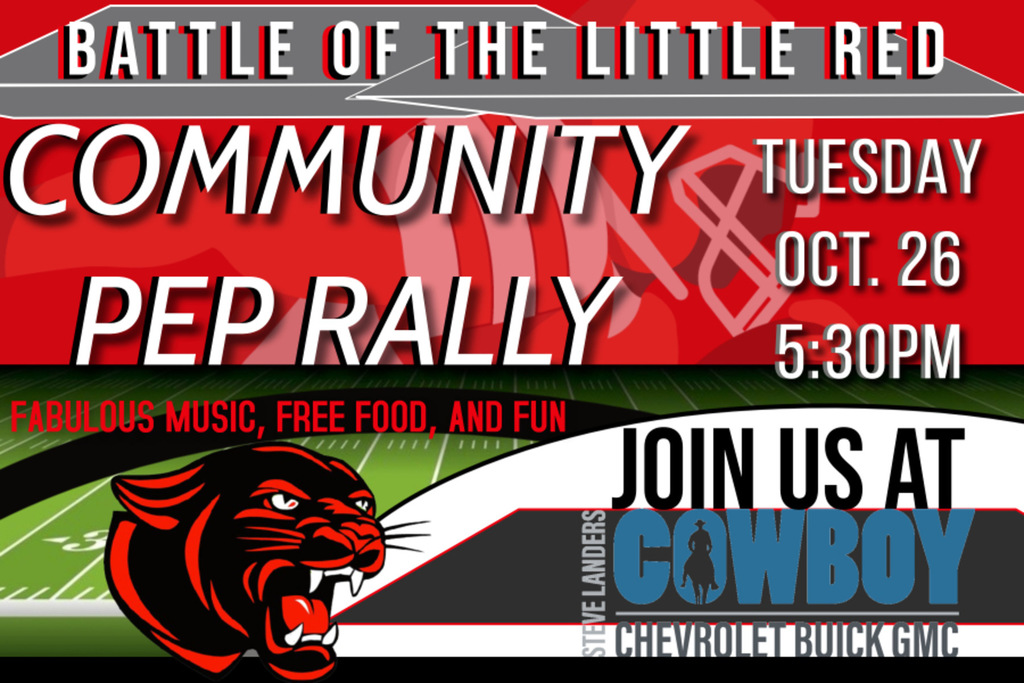 BASKETBALL...BASKETBALL...BASKETBALL...BASKETBALL Heber Springs Boys Basketball Department will be hosting a Skills and Drills session for 4th - 6th grade boys. Information session and sign ups will be OCTOBER 19th at 5:30 in the Panther Den. More information for other grades will be announced at a later time.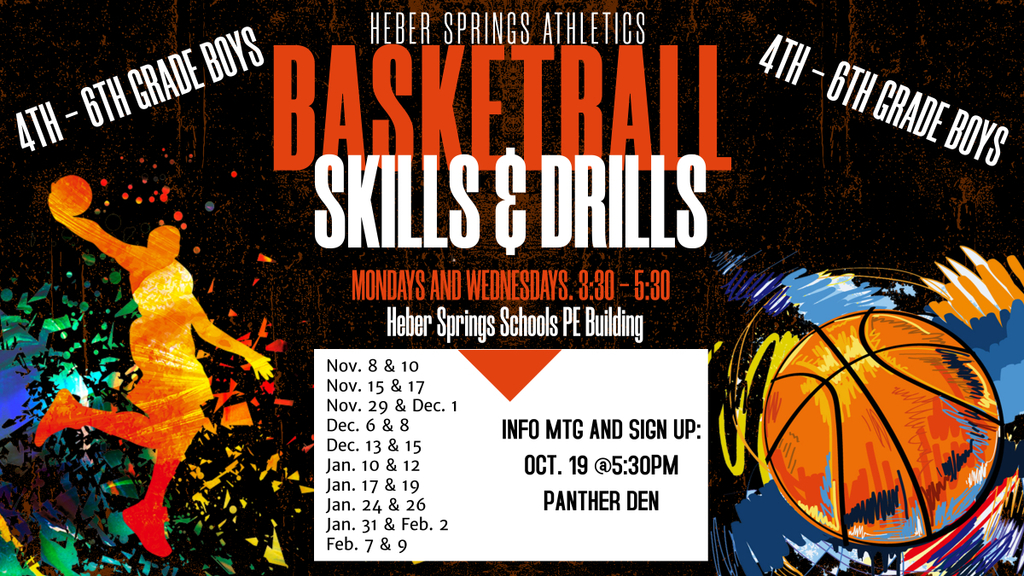 Homecoming Spirit Week starts tomorrow!